They say that trust has to be earned in the fast-moving world of eCommerce. Users will decide almost instantly whether or not they trust your website. Whilst factors like pricing and customer service are undoubtedly important, they are less immediate than a "gut-feeling" and a bad first impression can render them irrelevant.
But if trust has to be earned, where do you begin?
What is a "trust signal"?
Trust signals come in many forms, but they all serve the same purpose – to make your customers feel more secure about making a purchase from your website. Positioning them in the right places and at the right time will improve the user experience (UX) and increase your conversion rate (CRO).
Examples include, but are not limited to:

Site Aesthetics

USPs (Unique Selling Points) 

Guarantees, Security Notices & Policies

Social Proof

Case Studies

Accreditations and Awards
Before we begin, a quick word on aesthetics…
By far the most important factor in determining trustworthiness is how a site looks. But let's be honest, if a site looks… wrong, then you are very unlikely to proceed. The truth is your website has 50 milliseconds to make a good first impression, and visual appeal is the most immediate component of all.
If your site looks great and you're confident (and competent) in making updates, then you're already ahead of the game. But if your site is starting to break, crack around the edges or look out of date then your visitors will notice, and nobody wants to buy from a crumbly old site.
The process of updating an old site can be a lengthy one if you do it right. This usually starts with a consultation, followed by a UX and SEO audit, then instructing a web designer and web developer.
And that really is just the start, when you consider the long term nature of SEO, content marketing and so on. Whilst your long term plans should be to build the best website possible, there are still plenty of things you can implement to increase the trustworthiness of your website in the shorter term. So let's take a look at some of those.
Trust Signals You Can Implement on Your eCommerce Website
You can improve the trustworthiness of your website in many ways, some are more expensive and labour-intensive than others, but there are also lots of simple and quick wins. I've added a few examples below so you have a better idea of how you might implement them on your website.
Unique Selling Points (USPs)
Most big eCommerce sites like Amazon offer fast, free delivery over a certain spend (or with a membership) and if your site is a smaller operation, it can be hard to compete with these. Nevertheless, they are your competition.
Most businesses won't be able to match what the big sites offer, but they all should have a set of unique selling points. If you can wave your best USPs in front of a visitor quickly you might just pique their interest. Deciding what to lead with is critical.
The example above from B&Q shows a wide range of USPs, from membership incentives to generous returns policies. Like many websites, these are displayed prominently in a bar across the top of the site on every single page. Have a good think about what makes you stand out and appear trustworthy, especially in comparison with your directcompetitors, and get yourself a USP bar.
Guarantees, Security Notices & Policies
If you can offer a customer an almost risk-free purchase they're more likely to buy, after all – what is there to lose?
When buying from a website, risk comes in a few different forms, here are a few:
Site security:

Is this a scam or fraud? Are my payment details secure?

Product risk:

Is this a quality product? Is it worth the money? 

Returns risk:

If I don't like the product, or it's faulty, will I get my money back?
Let's look at those three in more detail, and see how you can ease your visitors' worries.
Security risk:
This can be a tough nut to crack, especially if your site is old and bits are broken. Nothing screams "scam" more than a dodgy-looking site, so get the basics right first.
Make sure your site is secure (https). Web browsers will alert visitors if they are about to view a non-secure web site by displaying a very visible warning. This is clearly not a good first impression. If you haven't done it already, secure your site.
You can further convince your visitors that your site is secure by displaying accepted payment methods and "secure shopping" notices at relevant points on your site e.g. on product pages, baskets and checkouts.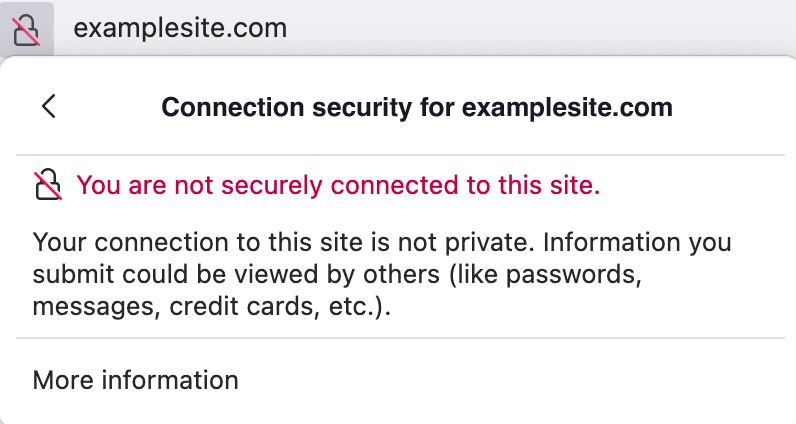 Product risk: 
Ensure your visitors have access to as much product information as possible, in order for them to make an informed purchase, including materials, dimensions, options, etc. Most important of all is to make sure you have plenty of pictures of your product, with closeups, swatches, angles and so on. This should hopefully reduce disappointment and complaints as customers' expectations are met.
If your products come with guarantees  and warranties then display it prominently on product pages. Check what your suppliers and competitors are offering and see if you can better it.
Reviews are an excellent way of showcasing a product's quality (good and bad), more on this later.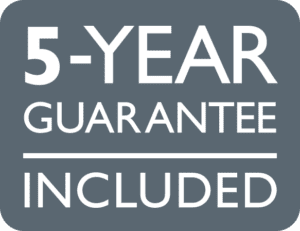 Returns risk:
If a customer has an issue with a product, they need to know they can return it and what the terms are. The more hassle-free you can make this, the better, but customers should be aware of what the deal is ahead of a purchase. A simple way is to include "money back guarantee" or "hassle-free returns" type notices on product pages and checkouts, but make sure you have all the small print in your policies.

Social Proof
"Social proof is a psychological and social phenomenon wherein people copy the actions of others in an attempt to undertake behaviour in a given situation" – Wikipedia 
In the context of ecommerce: if you see other people have rated a product highly, then you're more likely to purchase it yourself. According to www.brandrated.com "Nine out of ten customers read reviews before buying a product".
As an example, let's say you're in the market for a black leather sofa. You've narrowed it down to two sofas (see below from John Lewis). Are you going to take a punt on the 3 out of 5 rated sofa? Or go with the 189 other people on the 5 out of 5 sofa? You're going for that one, right?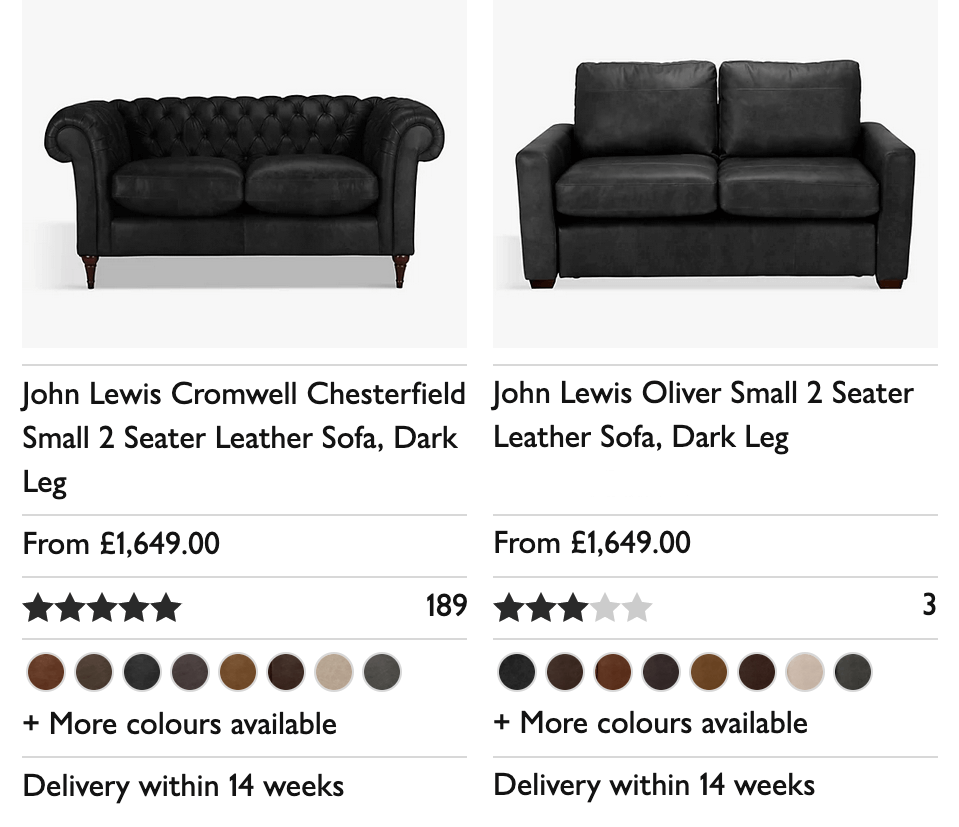 The bottom line is that people trust people, and like to see real life opinions, whether that be via reviews, testimonials or even on social media. If your direct competitors have good reviews and you have none (or bad reviews) you're going to miss out on sales.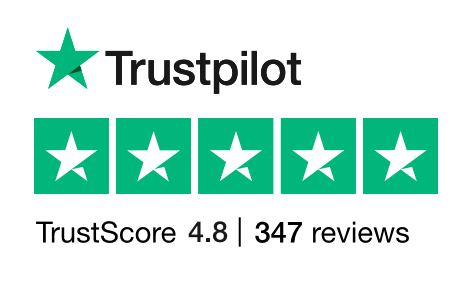 The good news is, it's really simple to get started if you don't have reviews or ratings on your site, and there's no better time to start than now. You can sign up for third party review plugins like Trustpilot or Reviews.io (paid services) and gather reviews by including it as part of your customer emails. You can even implement Google Reviews, customer testimonials or your own ratings system with very little setup or cost.
If you are struggling with negative comments, there are many guides online to help you deal with bad reviews, but ultimately you should always act on them and never ignore them. Own them and make it right, visibly and professionally.
Case Studies
Case studies differ from reviews in that they are designed to outline a process and outcome, and are not always found on an ecommerce website, but they can be a great way to showcase your customer experience. For example, If you sell a product that requires installation, customisation or some further interaction with your customers, you should consider starting a portfolio of case studies to explain the process and show some success stories.

If you don't have this side to your business, you can think of case studies in a different way; by showing your products in real life situations. This can be done in many ways, having lifestyle shots of people using the product, creating video content explaining the benefits and key features. See it as an opportunity to showcase your products.
Accreditations & Awards
Some accreditations stand for a lot in certain industries, take FENSA in doors and window installers, or CORGI registration in gas engineers for example. They are a trust signal promising high standards, competency and ultimately a legitimate business. Even where an accreditation is less recognisable, displaying them is still a considerable trust signal especially if your competitors don't have them.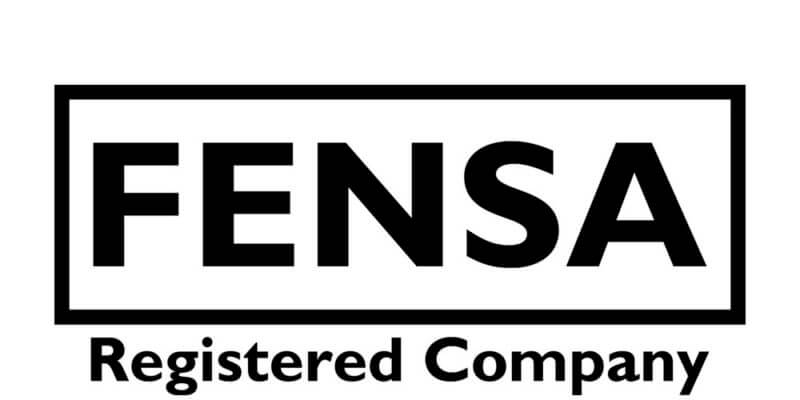 Place your accreditation logos and information on all relevant pages (ideally on every page – a good place is the footer of your website). In addition, you should add any accreditation information to your company pages (e.g. about us, case studies, etc) and if you have product-specific accreditations, then don't forget to include them on product pages.
If you are not accredited in any way, check out if your competitors are or what is available in your industry and see about implementing them on your sites. In addition, there are many other universal accreditations you can attain, such as becoming B-Corp certified or going carbon neutral, however these can be costly so make sure they're worth the investment and are important to your audience before jumping in.
Awards are also a great option to help develop trust, interest and confidence in your products. Again it can mean some investment of time and money, but some awards like the Great Taste Awards are instantly recognisable to customers. Do your research and see what is right for your business.
Other Website Trust Issues You May Not Have Considered
We've covered some of the bigger stuff but, as trust is such a fragile thing, even the smallest details can put someone off buying from your website.
Ease Up on the Spam
We've all been bombarded by pop ups and notifications on some websites and they're rarely a great experience. Aside from the required GDPR compliance and cookie policy stuff, they can be a real pain. Make sure you time any pop ups wisely by considering the user journey and whether that particular message is useful at that time. And check that your chat software isn't overly bouncy either!
Contact Details
It's so simple I can't believe it needs mentioning, but if your customers can't contact you regarding sales, enquiries, problems by their preferred method then you're going to lose business. Make sure phone numbers, contact forms etc are displayed prominently or are easy to find. There's also nothing dodgier than a company that doesn't list its address, what have you got to hide?
Spell Checking & Readability
Another one that often slips under the radar is the quality of your copy. Whether it's spelling, grammar, or just making sure your copy is easy to read, it's incredibly important. If you struggle to write good copy, you should consider hiring a copywriter, but there are also plenty of tools out there that can help, such as Hemingway Editor. And there really is no excuse for spelling errors, as spell checking is everywhere. Spell and right goodly.
Keep Your Site Up To Date
Exactly that – keep your content up to date. Whether it's blog posts, products, your copyright info or policies – keep on top of it. An abandoned looking site is not attractive to potential customers.
Company Pages
What separates smaller sites from the larger corporations is the human element. Nobody expects to encounter a real human on Amazon, but one of your biggest weapons can be your team. Show users who you are, what your values are and where you are heading, they might just follow you. Wherever you can show a human face, real people or a relatable experience by humanising your website.
So, why do you need trust signals on your website?
Put simply, your website needs trust signals to show potential customers your company is reputable, and to convince them it's safe, secure and sensible to make a purchase. So, by improving the user experience, you increase the likelihood of a sale.
Furthermore, the quicker you can convince visitors your site is trustworthy the better, so the more trust signals you put in place the more likely your potential customers will encounter them.
And finally, if you need another reason… Google is all over user experience now, so whilst it may have mattered less in the past, good UX really matters now. Show your visitors you are trustworthy, improve their online shopping experience and reap the rewards of hundreds of happy customers.
---
If you'd like to learn more about UX optimisation and how best to use trust signals on your own eCommerce website, get in touch with our friendly team who are always on hand to help.