Understanding your customers is the key to online marketing success, but it's unrealistic to expect all of your customers to act (or shop) in the exact same way. As digital marketers, we want to cast our net as far as possible (and is practical), crafting our strategies to catch as many of these different online shoppers as we can.
I say "practical" because catering to the incredibly niche is rarely going to be a worthwhile return on investment. But for the most part, identifying the main shopping characteristics of your customers, and strategically aligning your marketing efforts, your UX, design, tone of voice etc towards them can be a game-changer.
By recognising the diverse needs and preferences of online shoppers, you can optimise your marketing campaigns, enhance customer engagement, and ultimately drive more revenue.
Let's start with the best-case scenario: the shopper who doesn't need much encouragement.
This type of shopper arrives at your online store with a clear understanding of your brand, and is often ready to buy, but this doesn't mean you shouldn't strive to enhance their experience, reward them and further solidify their loyalty. In fact it is between five to 25 times more expensive to acquire a new customer than it is to retain an existing one, and there are even more opportunities to sell to them.
Reward points: Consider implementing a loyalty program that not only acknowledges their repeat business but also incentivises them to keep coming back. The accumulation of points also creates a win-win situation where they feel valued, and you boost customer retention and sales.Upsells & Cross-sells: Strategically placing upsell and cross-sell suggestions during the checkout process or on product pages, can entice loyal customers to explore additional items that align with their interests. Make sure the upsell is relevant and adds genuine value to their purchase, these are loyal customers after all.
Personalised Experiences: Knowing your customers' purchase history means making personalised recommendations is fundamentally a data exercise. This personal touch can significantly increase conversion rates and the overall satisfaction of this type of shopper. How you choose to implement a personalised eCommerce experience is dependent on the products or services you offer and the relationship with your customer.
VIP Treatment: Granting loyal customers early access to new product releases or exclusive previews can keep them engaged with your brand, potentially leading to more purchases.
Unlike loyal customers, these shoppers are hard to convert. Just like their non-digital equivalent, these guys are usually "just looking", often hunting for inspiration and rarely come with a specific product in mind.
In eCommerce terms, they will likely spend hours scrolling through product listings, reading reviews, and adding items to their carts, only to abandon them at the last moment. So how do we reel them in?
The Element of Surprise: The window shopper is often bored, and only the unexpected is likely to catch their attention. Consider implementing tactics such as flash sales, limited-time offers, or exclusive discounts that are just too good to miss.
Remarketing: Retargeting email campaigns or display ads can play a crucial role in re-engaging window shoppers at a time more conducive to a conversion, as can abandoned basket reminders.
This online shopper is out looking for the best price, and they're pretty savvy at hunting down deals and discounts. But not even a bargain hunter will buy from a website that sacrifices quality or reliability, or appears untrustworthy, for the sake of a lower price.
Create a "Deals" Page: Give them what they want, a dedicated deals page, and make it easy to find and filter. Don't expect them to navigate through your site looking for deals. This can be really beneficial for ecommerce SEO too as it becomes a dedicated space to really drill down and optimise related keywords.
Demonstrate Value: While bargain hunters are focused on price, they are also discerning shoppers who appreciate quality products. Make sure your product descriptions are as informative as possible and your reviews are up front and centre.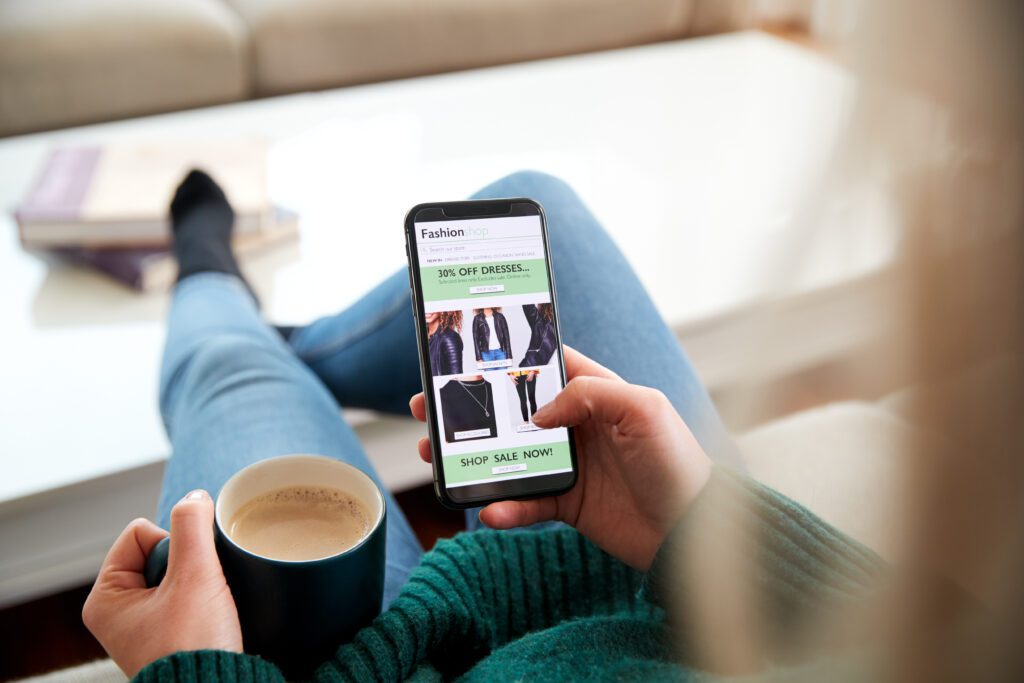 Similar to the window shopper, impulse buyers are rarely looking for something in particular, or at least they are not aware of it at the time. Usually, impulse shoppers emerge when individuals find a solution to a problem they need solving or are feeling inspired by a product.
When that happens they're often ready to buy, so how can we cement that impulse?
Free, Next Day Delivery: If they want that product, they want it now. And once they find it, if another site is offering a quicker, cheaper delivery option they'll jump ship. Consider adding free delivery to your site, if it's a viable option for your business.
Convey urgency: Time-limited sales are a good way to persuade impulse shoppers to buy. Low stock indicators can also be effective, so long as you aren't misleading your visitors with fake scarcity.
These are shoppers with a purpose. They have identified a problem and are researching solutions. e.g. Summer is on the way and they need new shorts. However, before they're willing to part with their cash, they require more information. And that's really the key message.
Inform Your Customers: Simple really, get your product information as detailed and informative as possible. In fact, 53% of shoppers will leave your site if the product information isn't good enough. Whether that's words, visual content (like videos, photos), or something more invested like augmented reality or 3D models, give your visitors everything they need to make an informed decision. Again, this can be really helpful for SEO too.
Become the Authority: Be the go-to website for your product or service. Build knowledge centres, hubs and blog posts. Talk about your brand on social media – show the world you know more about your product than anyone else. It's good for customers and essential in SEO.
Influencers or social media ads are nothing new but buying something you've seen on a TikTok video, for example, is relatively recent. Social media, and TikTok in particular, is fast becoming more and more like a search engine, and it's a dynamic new marketplace where brands, trends and products can go viral in a matter of hours.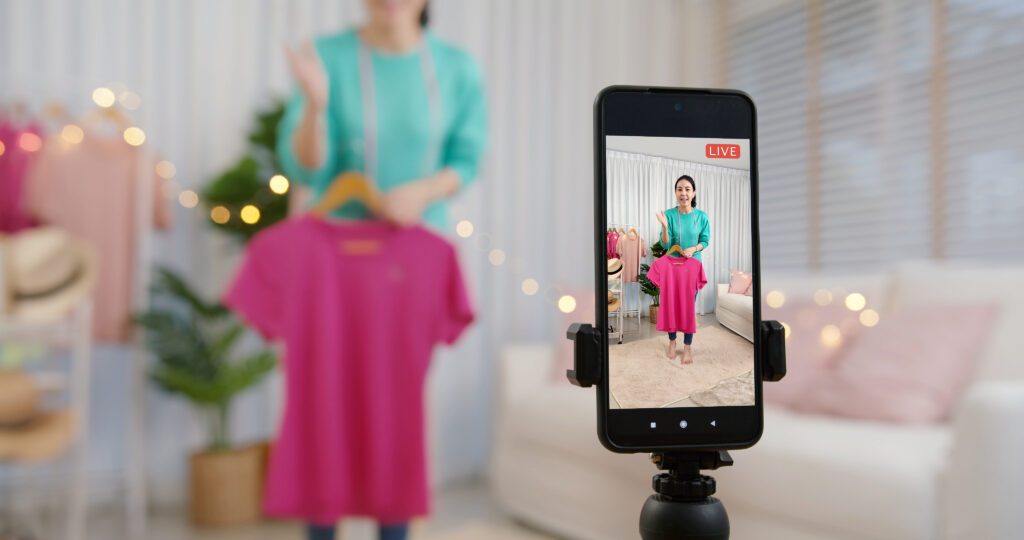 According to Statista, 60% of online sales now occur on mobile devices and climbing, meaning your eCommerce experience really ought to be mobile first (and should've been for a long time now). It's still surprising that many businesses still consider their website from a desktop perspective first and in doing so neglect a user-focused mobile shopping experience.
Optimise for Mobile: This isn't new, and there are many good guides out there on how best to optimise for mobile – from thinking about readability and layout, to considering how to best use the screen size and orientation.
Enhance for Mobile: Further to the above, there are mobile-only features that might assist a sale, such as using the mobile devices camera to allow augmented reality e.g. "see how our sofa looks in your home".
Consumers are, by and large, becoming increasingly conscious of the social and environmental impacts of their purchases.
In fact, a recent survey suggested 76% of consumers wouldn't buy from a company that opposes their views, and 25% have a zero-tolerance policy for unethical behaviour. Are you prepared to miss out on a significant chunk of sales? Keep in mind that younger generations are increasingly focused on social responsibility, so these statistics are likely to grow in significance over time.
Create a CSR Strategy: Corporate Social Responsibility (CSR) is a business mission to ensure that any product they sell is good quality, what customers want and good for the environment. Creating a corporate social responsibility strategy is a reasonable undertaking and requires buy-in from stakeholders, colleagues and customers alike, but the benefits of CSR range from cost-saving, to better customer engagement and everything in between.
Demonstrate Your Responsibility: This can be shown in many different ways, whether it's applying for social or environmental certification, like B Corp or moving to greener, recyclable packaging or ethical production. Ultimately these moves speak volumes to consumers, with eco-friendly consumers on the rise.
Go Above & Beyond: CSR is not just "jumping on the bandwagon" it's about striving to be better, to show you are actively trying to make a difference. Live and breathe these values and changes and make them a core part of your values – they're not just stickers.
This shopper is out for cutting edge products, and is in many ways similar to the Social Media shopper in that they are usually well informed in a certain industry e.g. fashion, tech, food. For these shoppers, the "must have" is more important than other factors like price, service or support. So they're an easy sale right? Not quite.
Be The Cutting Edge: Easier said than done, but staying on the cutting edge demands time and resources in any industry. But this shopper demands only the latest products and will often sacrifice brand loyalty if it means securing their product. Be the authority and the go-to destination for your industry.
Like the Researcher and the Bargain Hunter, this shopper is interested in information and price, respectively. They are usually better informed than both, and are on the lookout for that added value before they commit to buying. They want you to sell your products more and they're probably one of the most common online shoppers.
Clarity: The Comparison Shopper frequently has multiple tabs open at once, often viewing the same product on multiple sites. Be as clear and transparent about your pricing as possible, shout about the deals and promotions you have on, and make sure this messaging is visible on the relevant pages. If you do this, you will almost certainly make the shortlist.
Price Match: If it's a viable option to your business, you can employ a "Price Match" guarantee. Keep an eye on your competitors and their prices, so you have an edge. But remember that pricing isn't everything…
Offer More: The Comparison Shopper isn't just looking at price, they're seeing what upgrades and extras come with your products. Can you offer an extended warranty? Can you throw in a little extra, offer free delivery, or better customer service? Again, check in on your competitors and if you can't beat them on price, what else can you do to incentivise that sale? Speed of delivery is often a big one too.
Offering a Better UX: If a user has a better experience on your site, they'll stay for longer. If they get a better "feel" about your site, they'll trust you more. All of which greatly increases the chances of a sale.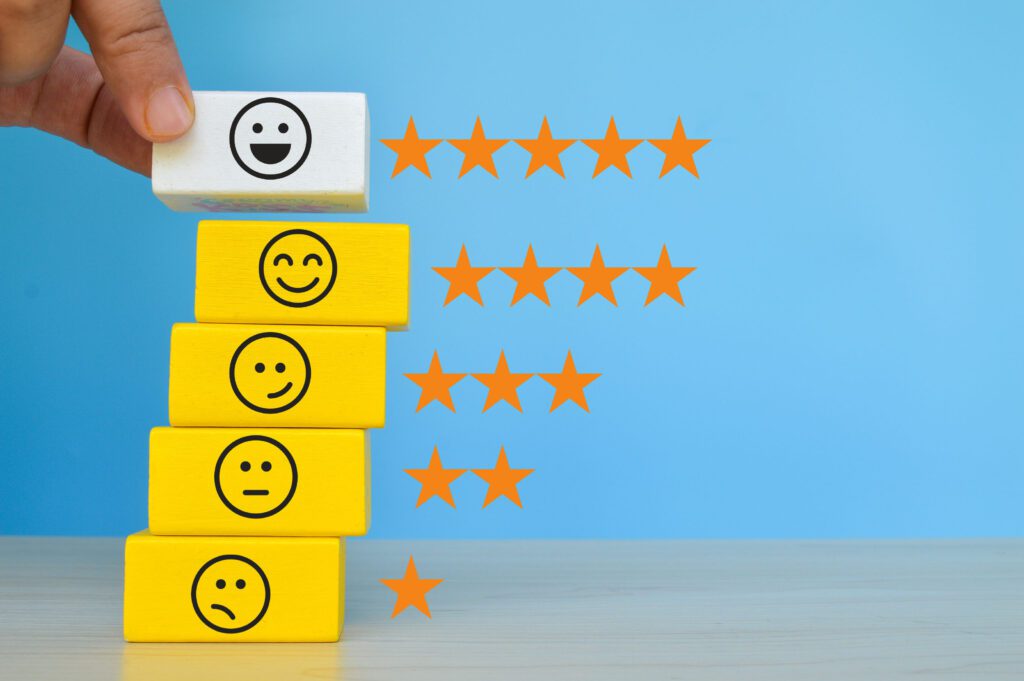 For "nervous" you could equally use "inexperienced" or someone who's been stung by a bad eCommerce experience before. In these cases, trust and social proof is everything. They need to 100% trust your business before they'll even contemplate buying, which means they require almost everything we've mentioned up to this point and more.
Trust Signals & Social Proof: This online shopper needs to see all the evidence you're an above-board, legit retailer. This is where the importance of trust signals in eCommerce comes in. Whether that's reviews, testimonials, accreditations, UGC… whatever – you need to prove yourself to them.
Show Your Human Side: The future of eCommerce is human and for a nervous shopper, or indeed any shopper, showing your human side paves the way for a stronger relationship. You can show you're not a faceless corporation in many ways, directly; with photos and videos of real humans, or indirectly; with a friendlier, more natural tone of voice.
Support: This type of shopper generally requires a lot more hand-holding than others. You might have all the information required to make a purchase but this customer will often want support to confirm a few details. Here's where having your contact details, live chat, and support information in an easy to find place is crucial.
Speed, that's what they want.
Page Speed: You typically have 3 seconds to capture a visitor's attention before they leave. If the important information takes longer to load, or is hidden lower down the page, or in a tab, you're going to frustrate this type of shopper. Investigate Google's Core Web Vitals to make sure you're squeezing every bit of juice out of your site for max speed.
Delivery Times: It's not just on-page speed that needs to be snappy, if your customers want their stuff the next day, you need to be able to offer that.
---
Key Takeaways
Remember that customers change. For example, bargain hunters may evolve into other types of shoppers if budget becomes less important. Most shoppers span multiple characteristics, sometimes they will be impulsive and other times they will do more research and take their time. The key is catering for as many as is practically possible.
It's worth noting that some customer types are not worth your time. Not all websites can cater for bargain hunters for example, and others will never be considered "trendy". That's okay, know your customers and strive for the best experience for them.
The bottom line is loyalty. Foster that in your audience and you will reap the benefits. Not only will they return, they are the most profitable, and the most likely to leave positive reviews and recommend friends and family. Nurture them.
---
Keen to find out more about our eCommerce marketing services and how we can help you optimise your website for shoppers? Just get in touch and one of our digital marketing experts will be happy to help.